At Ease: The Reader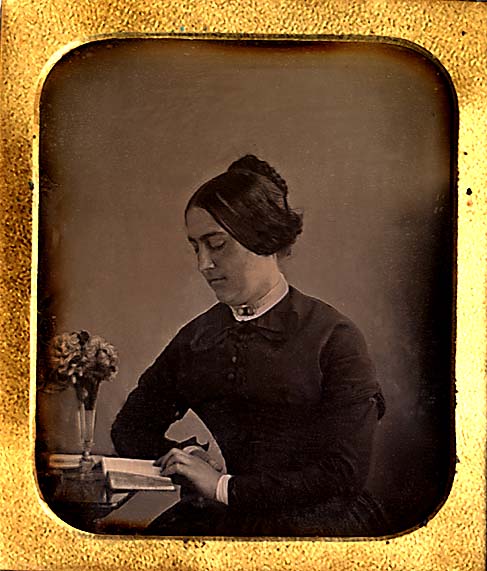 The Reader
Sixth-plate daguerreotype by an unidentified photographer, circa 1850
The sitter seems unaware she is being photographed–a convincing artistic deception, since this portrait was almost certainly made in a daguerreotype studio. The simple crystal vase holding flowers and the empty space framing the subject provide this portrait with a soothing, placid atmosphere.
 

CLOSE THIS WINDOW TO RETURN TO THE EXHIBITION "AT EASE"
---

Copyright © 2000 The American Photography Museum, Inc. All Rights Reserved.