The Face of Slavery &  Other African American Photographs — American Museum of Photography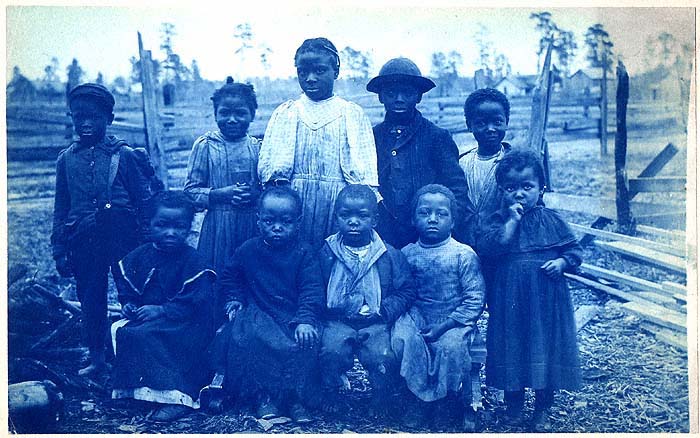 Unidentified Photographer:

Ten Children

Cyanotype, circa 1898

5 x 8 inches
Cyanotypes, made with the same chemical recipe as architectural blueprints, were popular around the year 1900. Many amateur photographers made cyanotypes, but professionals used the process as well–among them, Frances Benjamin Johnston, who documented the education of African Americans at the Hampton Institute in Virginia and at the Tuskegee Institute in Alabama.

This image was found with several other photographs apparently taken in the rural South. The formal pose is a bit regimented and more commonly used in studio settings, but the faces of these children show a delightful range of personalities and responses to the act of being photographed.
---
Next Full-Size Image === Return to "The Face of Slavery" Gallery === Museum Home Page
---
---

Copyright © 2001 The American Photography Museum, Inc. All Rights Reserved.

American Museum of Photography and the logo are Service Marks of The American Photography Museum, Inc.