Director's Office of The American Museum of Photography with information on the Collection
"

 

M E E T___T H E  ___ D I R E C T O R
Undeterred by a New York Times report confirming an alarming national shortage of Museum Directors, Wm. B. Becker blithely tackled the job of establishing The American Museum of Photography™. A noted historian of photography whose research has been published in American Heritage, History of Photography: An International Quarterly and other forums, Bill Becker is also a television producer and writer whose work has been honored with four EMMY® awards. He is the author of Brady of Broadway, a one-man play about the photographer Mathew Brady that's been performed at the Smithsonian Institution and other venues.

The American Museum of Photography™ is "A Museum Without Walls…for an Art Without Boundaries." Its predecessor, Photography's Beginnings: A Visual History, made its debut on the World Wide Web May 25, 1996.
A B O U T …. T H E …. M U S E U M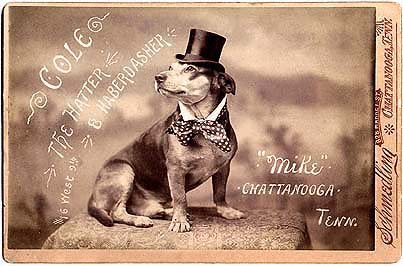 The American Museum of Photography is an award-winning Virtual Museum dedicated to educating, informing, and sharing great photographs with millions of Internet visitors world-wide. Exhibitions are drawn from the Museum's Collection, started by Wm. B. Becker more than 35 years ago. The Collection includes five thousand individual images, from the earliest daguerreotype portraits to the work of Ansel Adams. Each photograph has been chosen for its visual impact as well as for the importance of its content.
L O A N S ,__R I G H T S__ & __P E R M I S S I O N S
 

 

Curators, Picture Researchers, Television Producers and Historians have all made use of photographs in the Collection.

Images have been loaned for exhibitions at the Metropolitan Museum of Art, the Smithsonian Institution, Maison Europeenne de la Photographie (Paris), Museum Folkwang, the New York Public Library, the Detroit Institute of Arts, the High Museum, Krannert Art Museum and the Southeast Museum of Photography–among other institutions.

Photographs from the Collection have been published in Life, Smithsonian, The Wall Street Journal, The British Medical Journal, and History of Photography: An International Quarterly as well as in numerous books and textbooks.

Other projects include images for PBS series and specials: "American Experience: The Gold Rush," "John Brown," "The U.S.–Mexican War," "The Irish in America: Long Journey Home," and the Ken Burns production, "The West." A number of images were selected by Drs. Naomi Rosenblum and Barbara Tannenbaum for the traveling exhibition "A History of Women Photographers."

Researchers and curators are invited to use this e-mail link to inquire about the Collection's holdings in any particular subject or category.
On this page: Elz. Brochu (location unknown): Man Pouring a Drink.
Tintype, approximately 2-1/2″ x 4″, circa 1890
---
Schmedling Studio (Chattanooga, Tennessee): Advertising Cabinet Card for Cole the Hatter

Albumen Print, 6-1/2″ x 4-1/2″, circa 1885

---

Copyright © 2007 The American Photography Museum, Inc. . . . . EMMY® is a registered trademark of N.A.T.A.S.

"American Museum of Photography" and the logo are Service Marks of The American Photography Museum, Inc.