A Scott Mutter Photomontage: Untitled (Forest) – The American Museum of Photography: Masterworks


---
---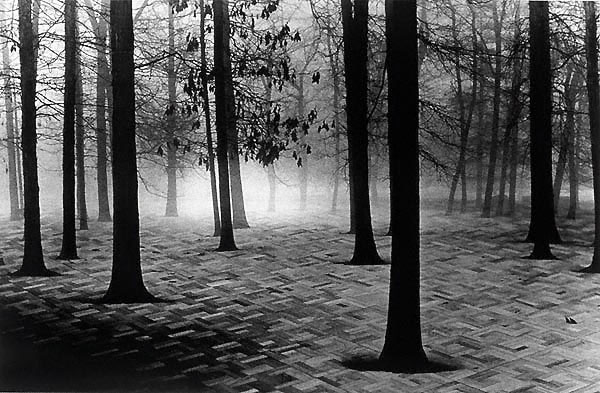 Scott Mutter (U.S., b. 1944): Untitled (Forest)
Gelatine-Silver Print Photomontage, 11 x 14 inches, 1975
 

While others use the techniques of photomontage for shock effect, Mutter creates worlds that can best be described as "hyper-realistic." Many of his images give the viewer a sense of deja-vu; we feel as if we must have been to these places, that they are as real as they are magical.

Always on the edge of Mutter's works is an eerie, apocalyptic feeling. This aura comes from Mutter's interest in the two forces that act upon human beings: the natural world and the world that humans have built around themselves. Mutter achieves the element of surprise by melting the antithetical images together in a realistic way, so that the eye accepts what the head doubts.

–April Austin, Christian Science Monitor

 

"Art is no idle thing," declares Scott Mutter, "people want to see something and be held in wonder."

---

---

---

More by Mutter: Click here for Scott Mutter: A More Perfect World — the only internet exhibit authorized by the artist.

Scott Mutter's book, Surrational Images, is available in the Museum bookstore. Click here for a review.
---
Return to Gallery Three
—–
Museum Home Page
—-
Leave A Comment
---
Photomontage by Scott Mutter Copyright © 1975 Scott Mutter. All Rights Reserved.

Copyright ©MMIV The American Photography Museum, Inc.