Seeing Double: Lenhart Photographing Himself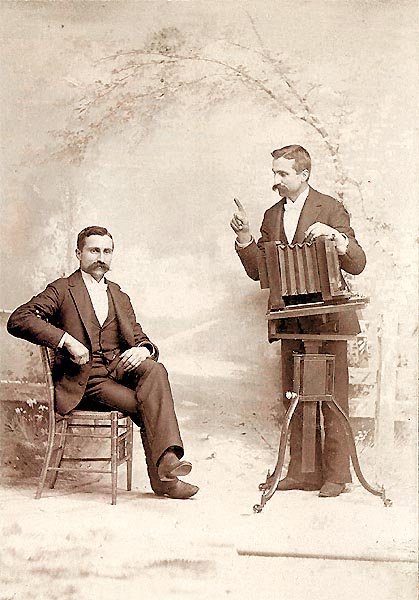 Thomas Lenhart (Allentown, Pennsylvania)

"Lenhart Photographing Himself"

Albumen print cabinet card, circa 1894
Lenhart may have had a relative as a partner, judging from the mount of this photograph. It is marked "Lenharts" and carries a complex monogram that appears to combine a large "L" with "T.L. & T.S." The address of the studio is given as "131 N. 7th St./Allentown, Pa." Lenhart was listed at this location in the 1899 Allentown City Directory. He was already in Allentown as a photographer by 1894, although the City Directory for that year does not list the address of his studio.

Other examples of this photograph were produced with the addition of a large caption in white: "Lenhart Photographing Himself." Perhaps Lenhart did not want people to assume this to be a photograph of identical twins. Once the viewer understands the nature of the deception, this image presents a clever commentary about the collaboration between the sitter and the photographer during the production of a studio portrait. Even ordinary portraits require a sort of collusion in order to succeed: the subject is expected to take direction yet still be able to project his or her distinct personality. Double portraits, in which the subject poses twice in rapid succession, require the sitter to perform two roles in a small dramatic scene staged by the photographer. Lenhart reveals this dynamic– posing as both the poser and the person being posed — in this remarkable double self-portrait.

 
---
---
---
---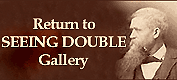 ---

Thanks to Carol Front for information on Lenhart.

Copyright © 2003 The American Photography Museum, Inc.

Photographs Copyright © 2002 The American Photography Museum, Inc. All Rights Reserved.

"American Museum of Photography" and the logo are Service Marks of The American Photography Museum, Inc.