Inventing Modernism – William Dobson Valentine – Midnight Sun Off North Cape -American Museum of Photography

Inventing MODERNISM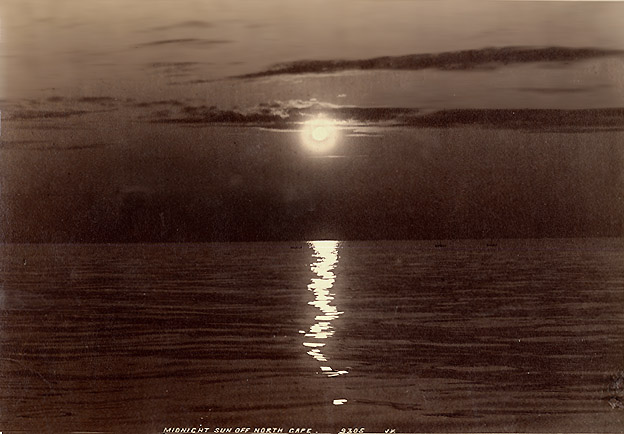 William Dobson Valentine (Scotland, 1844 – 1907): Midnight Sun Off North Cape
Albumen print, 5. 8 x 8.5 inches/14.5 x 21.5 cm, 1890
Norway's North Cape is so close to the Arctic Circle that between May 14 and July 30 each year, the sun is still visible at midnight. Among the 1,000 photographs of Norway made by William Dobson Valentine (son of the Scottish photographer and publisher James Valentine) a number depict the Midnight Sun. This image is perhaps the most eloquent of the series: there are no boats or docks cluttering the scene, and each ripple in the ocean reflects a dazzling bit of sunlight — looking for all the world like a series of exuberant brush-strokes.
| | | |
| --- | --- | --- |
| | | |
---

Copyright © MMVIII The American Photography Museum, Inc. All Rights Reserved.

"American Museum of Photography" and the logo are Service Marks of The American Photography Museum, Inc.