Of Bricks & Light: Destruction/Preservation

Destruction & Preservation
In the middle of the nineteenth century, photography was employed to record the destruction of wars and the aftermath of disasters–including the devastating urban fires that struck Boston, Chicago, and Portland (Maine) between 1866 and 1871. Photography was also quickly recognized as an important documentary tool for the emerging fields of historic preservation and urban planning.

right: Alphonse J. Liebert (1827-1914; active U.S. and France): Ruins of the Hotel de Ville. Albumen print, 1871.
Click on any image for an enlargement
Benjamin West Kilburn (U.S., d. 1904): Old South Church, Boston Fire. Albumen print stereoscopic view, 1872.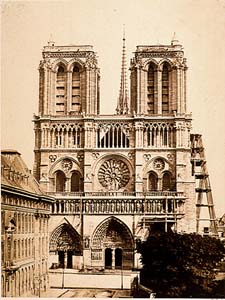 Edouard-Denis Baldus (France, 1813-1882): Notre-Dame with Scaffold. Waxed salt print, circa 1858.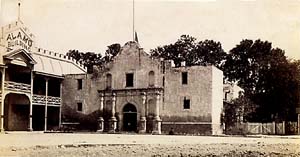 Jacobson (San Antonio, Texas): "The Alamo. Built 1718." Albumen print, circa 1889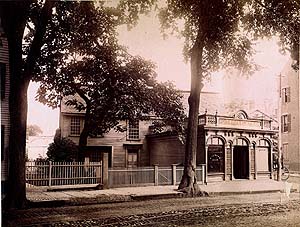 Unidentified Photographer: "Old Witch House, Salem, Massachusetts. Built 1613." Albumen print, circa 1892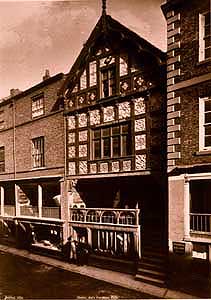 Francis Bedford (England, 1816-1894): "Chester. God's Providence House" (Reconstructed 1862) Albumen print, circa 1880
---
<–Main Page-—OF BRICKS & LIGHT—-Next Gallery –>

---
Photographs and Contents Copyright © 1998 The American Museum of Photography™ —-All Rights Reserved